Arsenal vs. Man City
The Emirates Stadium will be the center of attention on Sunday for a highly anticipated Premier League clash, with Arsenal hosting reigning champions Manchester City at their North London stronghold.
Both teams had away fixtures in the Champions League during the week. Arsenal faced a 2-1 defeat against Lens, while Manchester City secured a late 3-1 victory over RB Leipzig.
Arsenal's impressive run, which ranged from establishing a new club record for clean sheets away from home in the Premier League to their first agonizing defeat of the season in northern France, was brought to a deserved close by Lens on Tuesday. In this encounter, former Manchester City striker Gabriel Jesus handed the Gunners the lead thanks to a defensive error.
Arsenal vs. Man City
However, a subpar clearance by David Raya resulted in Adrien Thomasson's splendid equalizer, and one can only wonder what Aaron Ramsdale was thinking as the Spaniard's pass was intercepted. Elye Wahi then expertly found the far corner to send Arsenal back to England's capital without any points.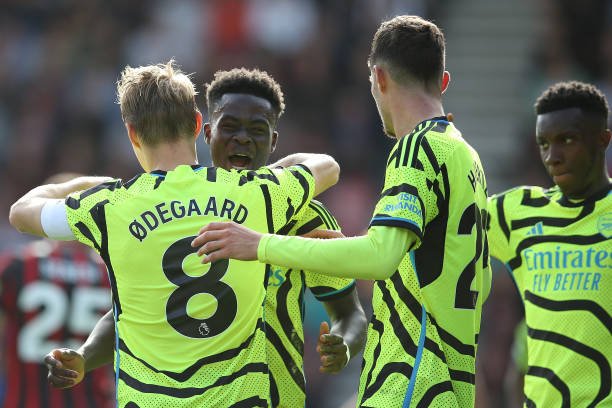 What to remember – Arsenal vs. Man City
Facing a City squad without their midfield dynamos, Rodri and De Bruyne, initially appeared to offer Arsenal a promising chance to end their Premier League drought against the champions. However, the likely absence of Saka may leave the home crowd heading to the Emirates with more hope than expectation.
During the match against Lens, Arsenal seemed to lack creativity in the final third without the Englishman on the pitch. Consistent struggles to maintain a solid defense at home could provide an opportunity for Guardiola to avenge the Community Shield loss from August and secure another victory over his former protege, Arteta.
Betting tip for Arsenal vs. Man City
Our expert tipster partners anticipate that there will be more than 2.5 goals in this match.