Kazakhstan vs. San Marino
Kazakhstan faces San Marino in a Euro 2024 qualification match, aiming to stay competitive for a top-two position in Group H. Currently trailing Slovenia and Denmark by four points, Kazakhstan hopes to secure a favorable result. Meanwhile, San Marino, at the bottom of the group, has recently scored a rare goal but faces a challenging task against Kazakhstan.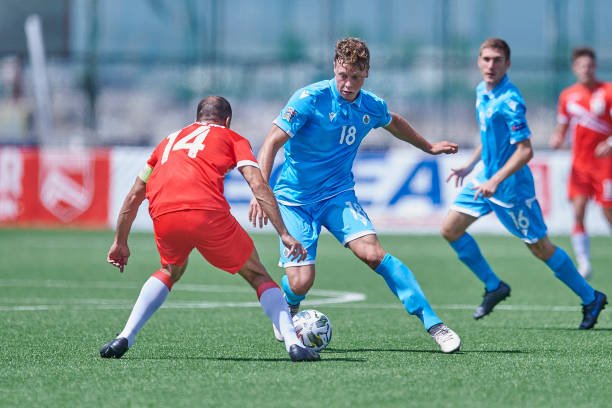 Having secured a playoff spot, Kazakhstan has been able to approach the group matches with a sense of freedom. The group was considered to be evenly matched, allowing Kazakhstan to navigate their fixtures with less pressure.
Kazakhstan vs. San Marino
Despite being considered underdogs for a top-two spot in Group H after a 1-0 home defeat to Finland and a 3-1 loss in Denmark, Kazakhstan showcased their fighting spirit in the last outing. Two late goals from Bakhtiyor Zaynutdinov secured a dramatic 2-1 victory in Finland, creating a three-point gap above their hosts in that particular match.
What to remember – Kazakhstan vs. San Marino
Indeed, with San Marino still at the bottom of the group despite breaking their goal drought, Kazakhstan will likely dominate proceedings. Considering goal difference could be a factor, Kazakhstan is expected to put on a commanding display in this fixture.
Betting tip for Kazakhstan vs. San Marino
Our expert tipster partners anticipate that there will be more than 2.5 goals in this game.